Flower CSA Subscriptions
Everlasting Bloom and Brighten Your Day CSA Shares begin on Wednesday, May 20, 2020
Our Flower CSA (Community Supported Agriculture) supports our farm throughout the year.
A flower CSA works just the same as the ever-popular vegetable CSA. Community members typically join in the winter/early spring before the growing season begins. Their payment and commitment to the farm help the farmer purchase seed and other supplies for the season and help the farmer feel held and supported by their neighbors and community members as they enter the unknown of the growing season ahead.
The Bouquet CSA Subscription Program
Becoming a member of Bee's Wing Farm Bouquet Subscription Program provides you or a friend with a weekly bouquet of sustainably grown and artfully arranged flowers from May through September. Lush peonies, lovely larkspur, vivacious zinnias, dazzling dahlias, and so many other stunning blooms will bring an extra bit of sunshine into your home or office. A beautiful flower bouquet each week is a most thoughtful gift.
---
Bouquet CSA Program Details
Choose Your Subscription: We have four packages to choose from depending on your budget and needs. Choose our 18-week subscription for flowers from spring to summer.
Order by May 1st to secure your membership! Subscriptions sell out due to limited availability. Sign up for our emails to stay in touch.
---
Pick-Up Locations
Pick-Up Locations: We have convenient pick-up locations in Loudoun County and Occoquan. We've partnered with our friends Lost Corner Farm. Pickups are on Wednesday afternoons-evenings.
Learn More about Pick-Up Locations
---
Your Bee's Wing Farm Bouquet
What you can look forward to with your bouquet.
Organically Grown Flowers
Our flowers are gently grown, using all organic practices in our fields and greenhouses to ensure that our soil, water and our neighbors (both two and four-legged) come to no harm from the use of herbicides or synthetic pesticides.
Freshly and Expertly Harvested
The flowers are often picked the morning that you receive your bouquet, such a contrast to grocery store bouquet where the flowers are pick days or sometimes weeks earlier. The flowers are harvested at the optimal moment for superior vase life and maximum enjoyment by our members.
Hand-tied Bouquet
The bouquet share consists of one lovely hand-tied bouquet designed by Bee's Wing Farm staff and presented to members in a hand-stamped biodegradable brown paper wrap each week.
25-30 Stems*
There are approximately 25-30 stems of a variety of greens and flowers per bouquet.
*Dahlia Bouquet: The bouquet will have approximately 20 stems of mixed dahlias and dahlias alone.
Flowers Throughout the Seasons
Choose Your Subscription
Subscriptions are only available to those able to pick-up bouquets from our Pick-Up Locations post-June 10th.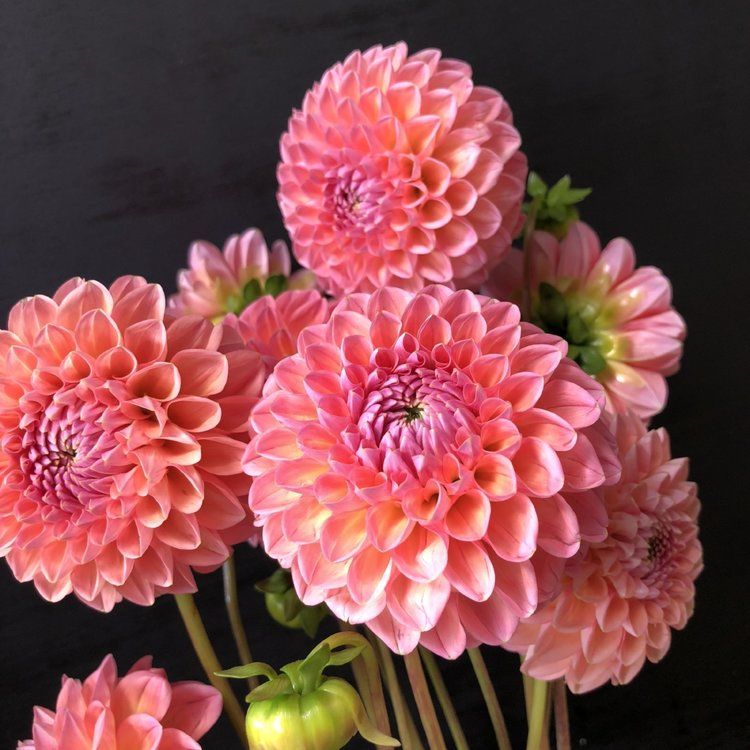 Peachy 'n Pink
A bag of 5 mixed dahlia tubers containing any of the following:
Islander, Chilson's Pride, Snoho Jojo, Raspberry Punch, Rebecca Lynn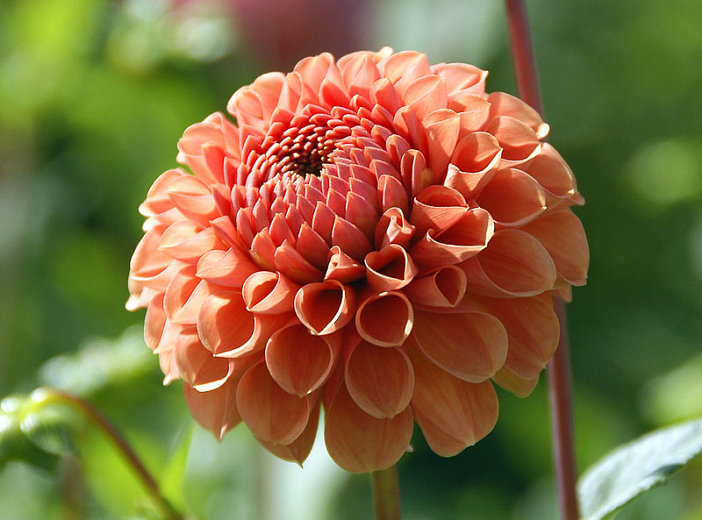 Hot 'n Spicy
A bag of 5 mixed dahlia tubers containing any of the following:
Orange Symphony, Orange Julius, Hamari Gold, Cornel Bronze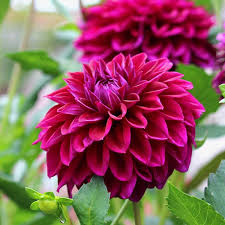 Moody Purple
A bag of 5 mixed dahlia tubers containing any of the following:
Diva, Black Satin, Isabel Ball, Jowey Mirella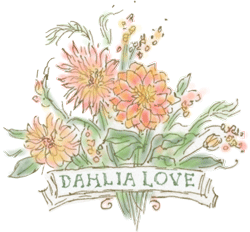 Dahlia Tuber Shipping
Live outside of our delivery route? We can ship your tuber to your doorstep! 
Our CSA Pick Up Locations
CSA Members can pick-up from the following locations on Wednesday afternoon-early evening:
Bee's Wing Farm, Bluemont, Virginia
Philomont General Store, Philomont, Virginia 
Mom's Apple Pie Locations*:
Leesburg, Virginia
Occoquan, Virginia
Round Hill, Virginia
*We have partnered with our friends Lost Corner Farm to offer our flowers with their fantastic vegetable share (we're members!). Our bouquet pick-up corresponds with their vegetable CSA pick-up. Please consider joining their vegetable CSA.
If you are able to gather ten or more people you can start your own pick-up location. Email us for more information.