My name is Chelsea Belle and I am a joyful and hopeful farmer. I have over ten years of experience tending to vegetables, flowers, animals, and temperamental farm machinery.
I sought to learn both the art and science of growing, taking the time to work for some talented growers on several diverse vegetable and flower farms in southwestern Virginia, the northeast, and abroad in New Zealand. While farming in southwestern Virginia I earned a Bachelor's degree from Virginia Tech with concentrations in Horticulture and Civic Agriculture and Food Systems.
After years of studying and farming other soils and exploring mountains and rivers, I returned to my homeplace in Bluemont, Loudoun County, Virginia in 2014 to fulfill the dream of having my own flower farm. With access to the land that I was raised on and the help of my horticulturist mother Vicki, and jack-of-all-trades father, Martin, the seed of Bee's Wing Farm was sown.
Later that same year, while farming part-time for another grower in the area I met Chris Griffin, a wandering musician with agrarian fantasies who had just returned home from some European travels. After planting across the row from each other for a couple of months we decided that we wanted to spend time together beyond planting and weeding. Many hikes, shows, and river swims later we are still planting across the row from each other.
Chris brings his steady tempo, deep patience, and mechanical mind to keep the irrigation system running, the tractor engines turning over, and our rickety farm buildings in working order. Chris has a degree in double bass jazz performance and is a bluegrass/old-time player and homebrewer. We in partnership, are thankful to be keeping a small piece of Loudoun County open, and caring soulfully for its soil, waters and the creatures both two and four-legged that share this place with us. We are truly grateful to have the opportunity to spend so much time together doing something we believe is bigger than ourselves-putting beauty back into the world and to be received so generously by our community.
Employment
We are primarily looking for someone to be involved with the farming aspect of the business which includes:
seeding
greenhouse maintenance
planting
weeding
harvesting
working at the farmer's market
An interest in and willingness to design and arrange flowers is necessary. Our ideal candidate is hardworking and lighthearted, flexible and dependable, kind and thoughtful, resourceful and creative, strong (able to lift 50 lbs) and has the ability to work independently. This is a growing business, and we get to wear many hats! This is a great opportunity to be part of a new farm! We work hard and like to have fun. April through November. Please contact Chelsea Belle Graves for more information and an application.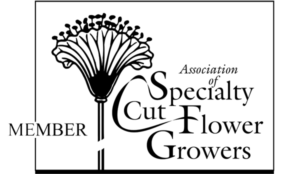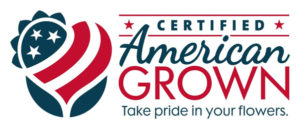 "…the care of the earth is our most ancient and most worthy and after all, our most pleasing responsibility. To cherish what remains of it, and to foster its renewal is our only legitimate hope."